Gabrielle Grooters on May 6th 2024
In our home, traditions offer a meaningful way to celebrate special moments and create lasting memories that we hope our children will pass along to their children.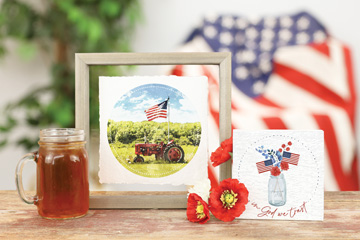 Creating family traditions on Memorial Day is no exception. Sometimes I feel that the meaning of Memorial Day has been lost in our culture. We celebrate the opening of summer, the fashionable "okay" to wear white, ball games family gatherings and lake time; but what has happened to the reverence, the stillness, the quiet remembrance of those who sacrificed all.
When we stop and really think what this "holiday" means to us, I feel we would all take pause and make it our intention to stop, reflect, remember, and honor.
Our family is intentional in our rituals to observe this special Holiday. My father and grandfathers lost dear friends and they have shown us how to honor those friends and I feel a deep need to teach my children to do the same.
Here are some ways we honor those who have given us our freedom; I hope some of these ideas will inspire new family traditions for your family's Memorial Day too.
_________________________________________________________________
On May 1, we start preparing for Memorial Day by showing our patriotism with all things Red, White and Blue.
Celebrating our patriotism and American Heritage is a tradition we hold fast to. It's an outward way to show others our love for our country and honor for those who fought for our freedoms.
From My Front Porch, to my Back Porch, and everything in between, here are a few Red White and Blue Decor ideas I hope inspire you. If you like any of these looks or products, just click on the image to shop.
Placing Decor like this piece in a prominent place is a reminder for my children to truly understand what Memorial Day is about.
Here is a way that you could display this during a Memorial Day Luncheon.
Special Vignettes like this offer a beautiful way to make a statement in the simplest way.
These Memorial Day Signs offer a simple sentiment and can be placed anywhere in your home. Shop our full collection of Patriotic Decor by clicking on the the image below!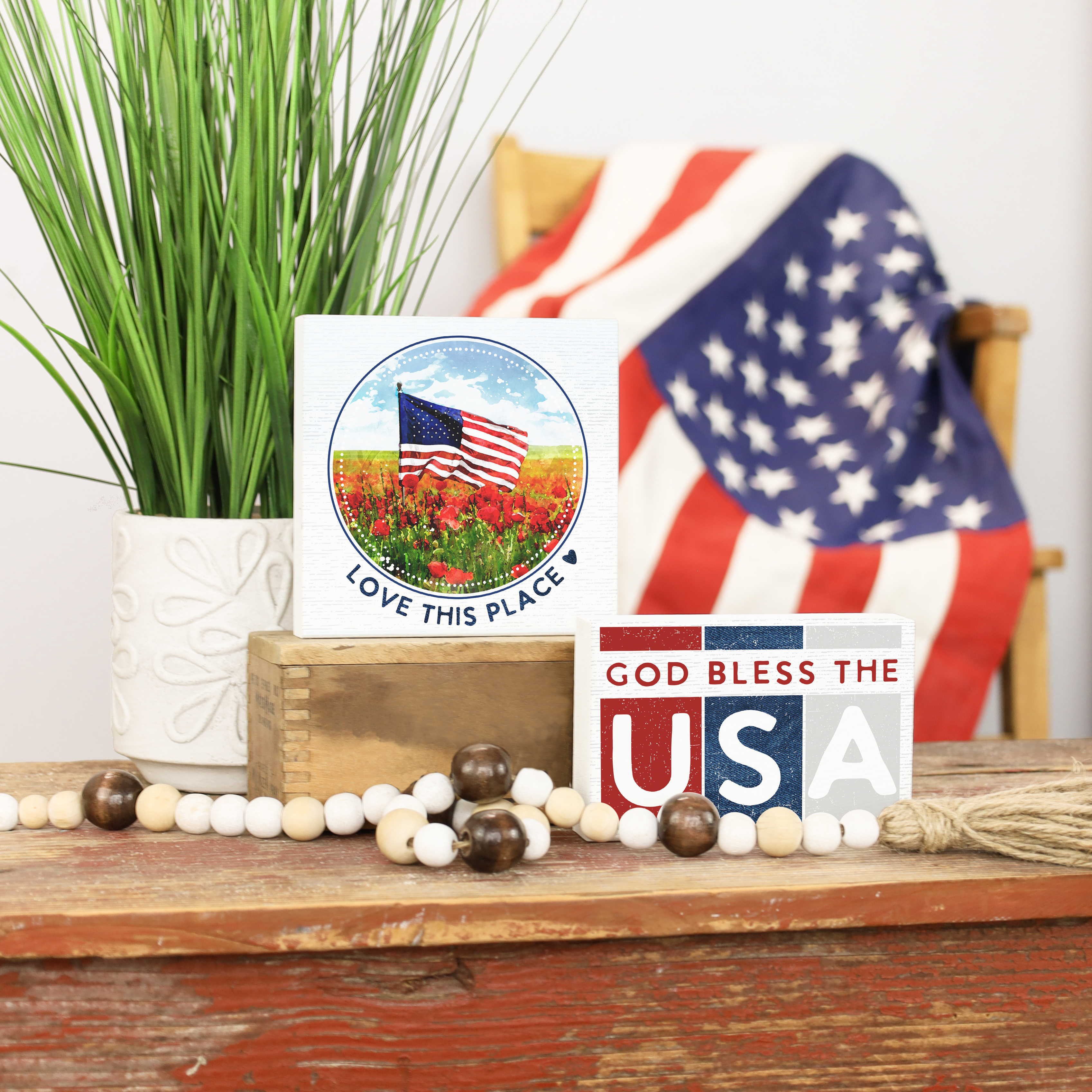 Showing your Patriotism with Red, White and Blue throughout your home is one way to set the tone for Memorial Day. Now here are some family activites offering up wonderful ways to bring Memorial Day Traditions to life.
1. Volunteer to lay flowers or plant flags at your local Veterans cemetery.
2. Fly the American Flag in your yard. Be sure to follow proper flag etiquette here: https://www.aflag.com/flag-etiquette/
3. Visit a military memorial, museum, or monument.
4. Attend a Memorial Day parade near you.
5. Observe the National Moment of Remembrance at 3:00 pm local time.

We hope these ideas inspire new family traditions for you this Memorial Day.

"This nation will remain the land of the free only so long as it is the home of the brave." – Elmer Davis