Posted by Abbey Grooters on May 17th 2019
Friends, it's true! Everyone needs a Farmhouse Tray in their lives and we have found the PERFECT ONE FOR YOU!
Whether it's...
Breakfast in bed;

Adding a special touch to a guest room; or

A functional place to hold candy, popcorn and soda on family movie nights!
This Farm House Tray is all function AND style.
Here are just a few ways you can style your Perfect Farmhouse Tray from Simply Said!
1. A perfect touch to every coffee table, place your favorite things to share or keep for yourself. PS...We love these Caramels from Dutch House Confections - YUM - not sharing these!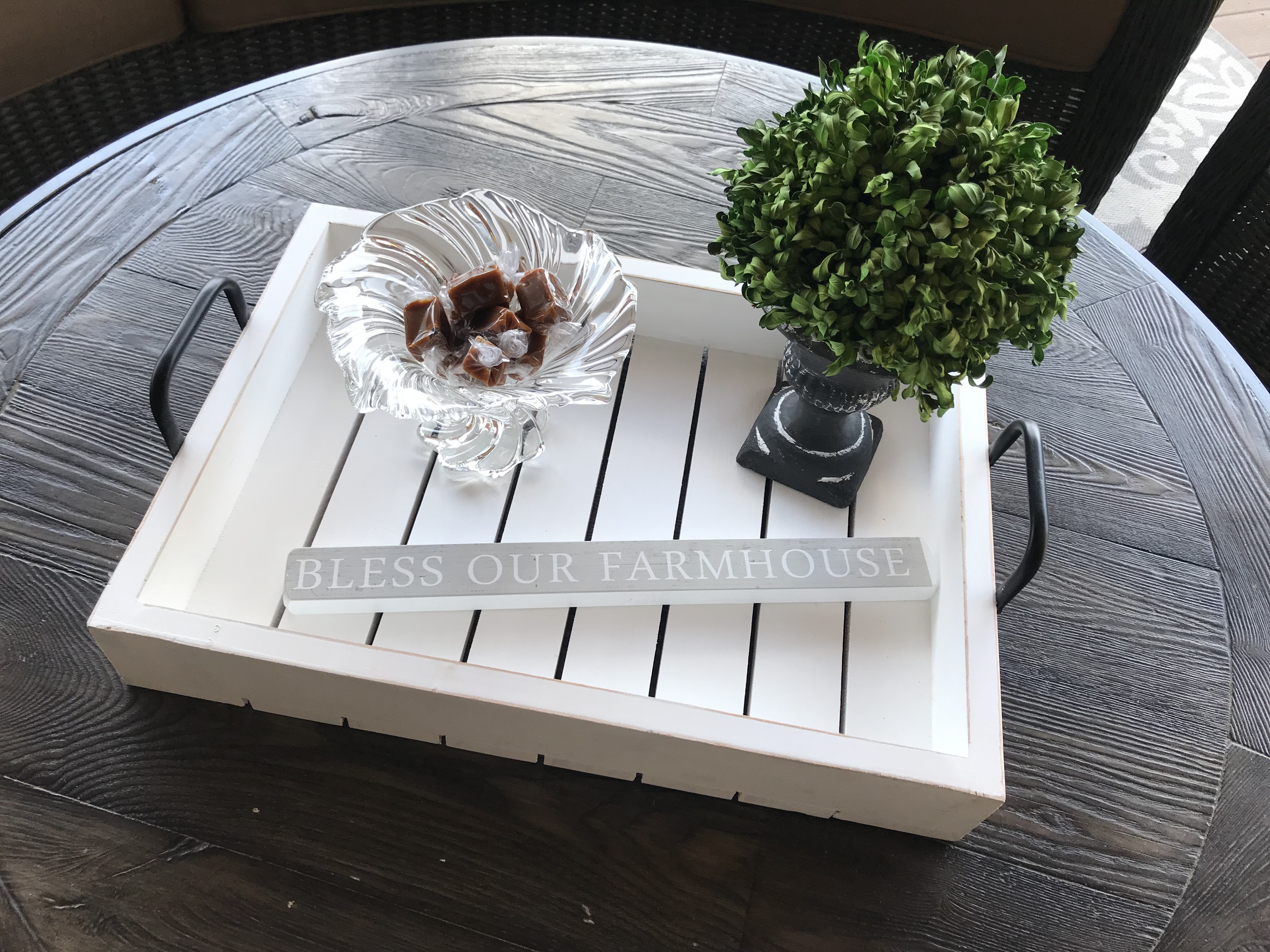 2. Guestbook and flowers placed on this Farmhouse Tray adds a special touch to any guest room.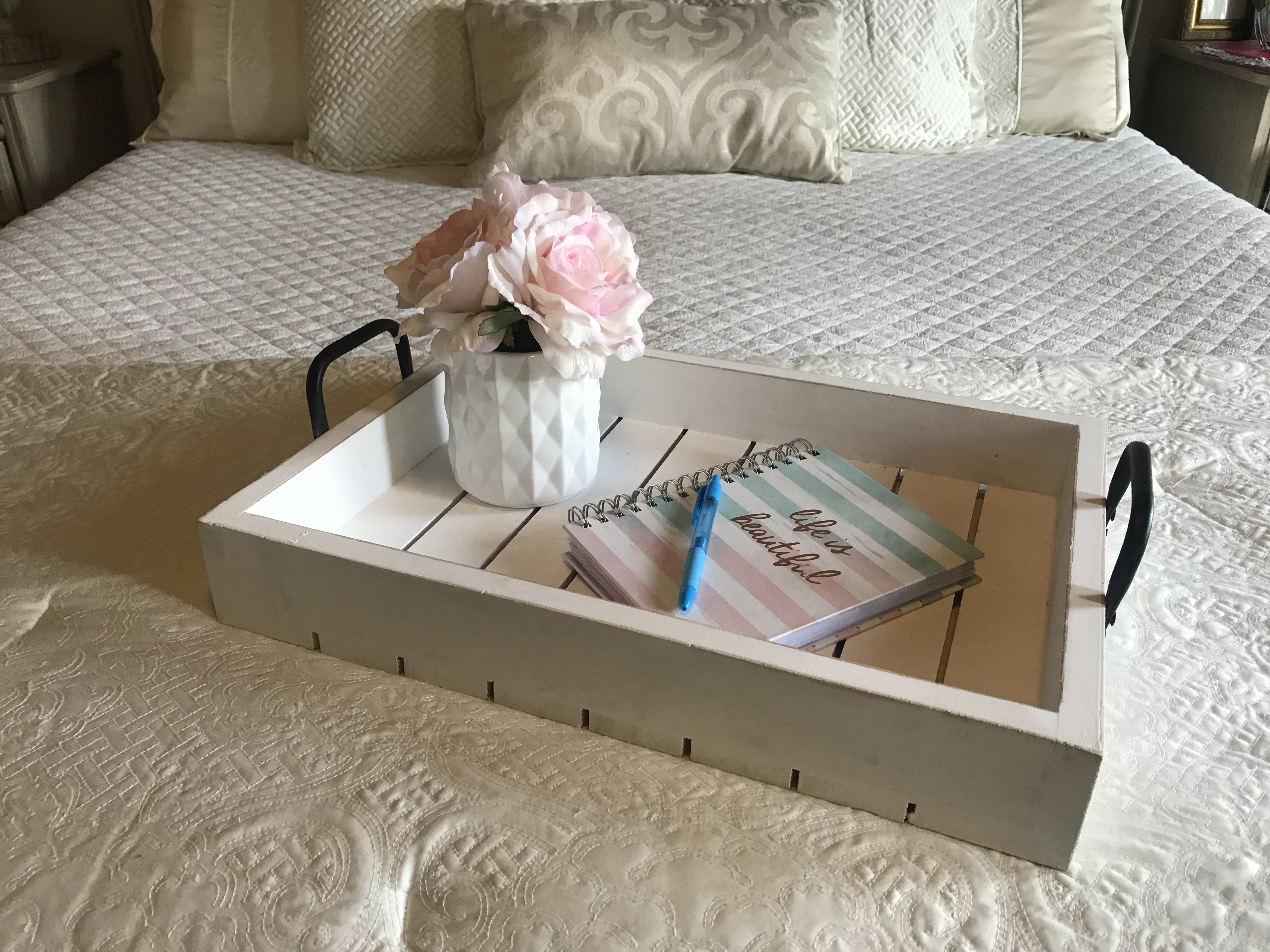 3. Save your furniture from spills and stains during your next family movie night. This tray is large enough to hold all of your goodies yet stylish enough to add appeal to any space. Don't take our word for it, order yours today and try it for yourself.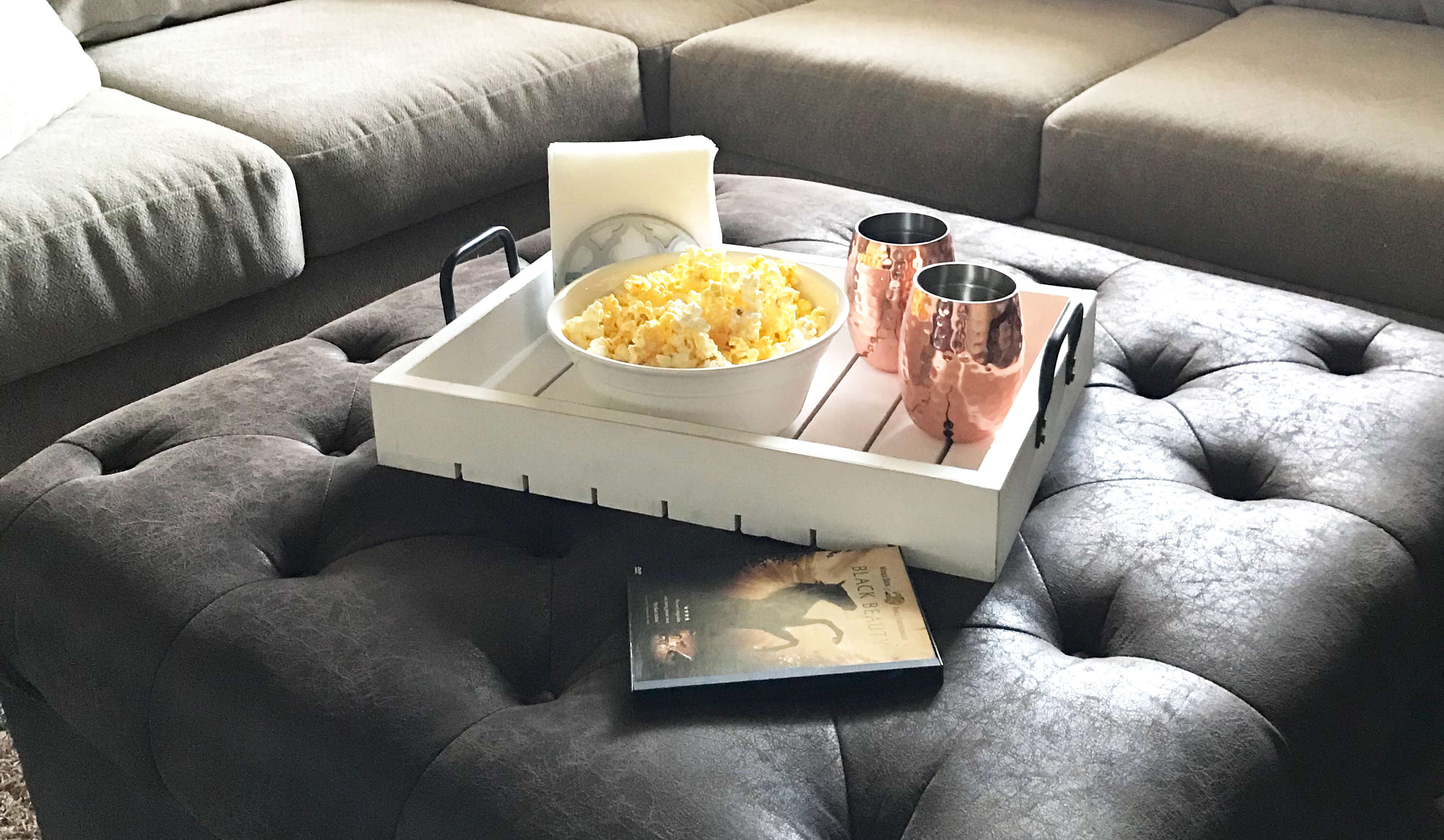 There you have it! 3 ways to use the Simply Said Farmhouse Tray. Order yours today and tag us @simplysaiddesigns to share all the ways you use yours!