Gabrielle Grooters on Apr 21st 2021
The focal point of every home and the first place to invite guests into your space is your Front Porch. Whether you have a front porch, grand entryway, or traditional door with a single step - these simple ideas will give your guests a warm inviting welcome for every season.
The Recipe!
1. Spruce up your door with a good cleaning, new stain or paint if needed.
2. Add a seasonal wreath
3. Add some potted plants
4. Add a layered doormat
5. The finale.. get crafty and create your own "Welcome Sign".
The Details!
1. SPURCE UP YOUR DOOR
This year, I had to do an overhaul on my door. A light sanding and re-stain with Polysahdes Pecan Stain was quick and easy - and I loved the results!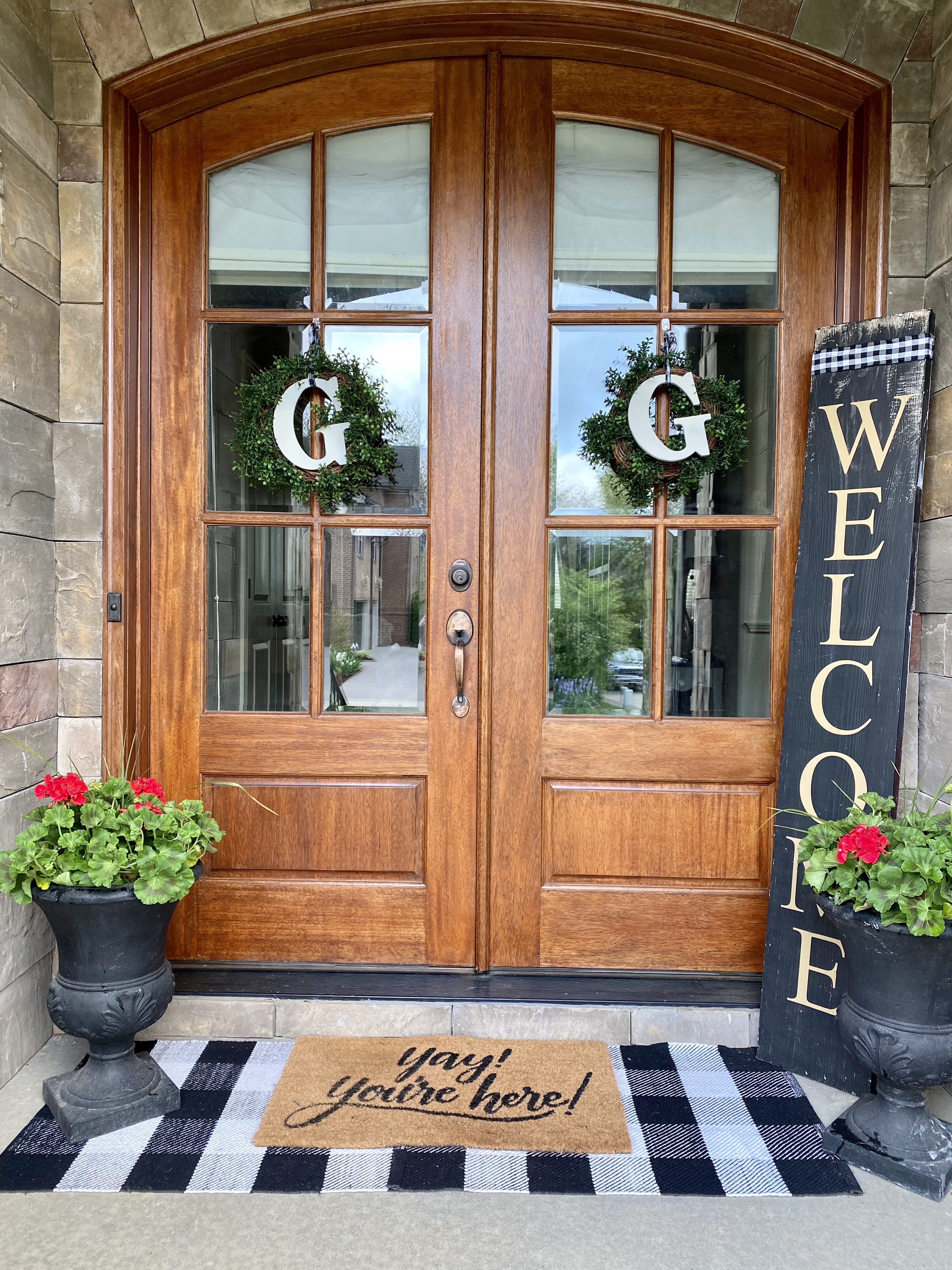 2. WREATHS!
I love changing out my front porch decor with wreaths. A little splash of color, or neutral greenery adds a charming way to style your front porch for every season. For the month of July I'll add red white and blue bows to this wreath. Choosing a netural wreath like this and adding pops of colors to it for different seasons in the Spring and Summer creates an easy and affordable way to style your front door.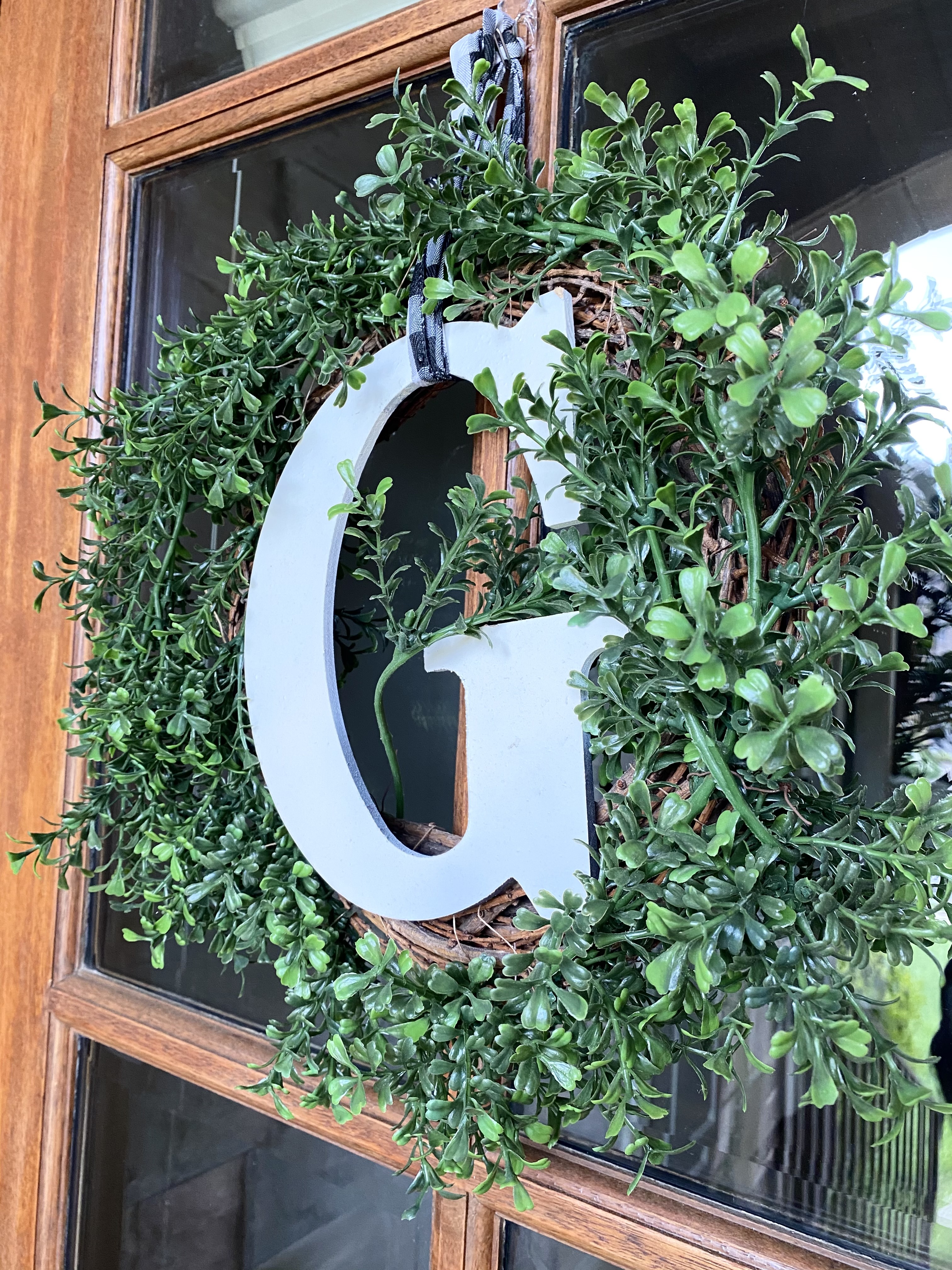 3. POTTED PLANTS
Nothing adds color to a space like beautiful potted plants. This year I chose Geranimums because I love red and how it contrasts with my black checkered doormat.
Designer Tip: Have fun visiting your local nursery and perusing all of the beautiful color choices for your potted plants to add those beautiful pops of colors and fragrances to welcome guests into your space.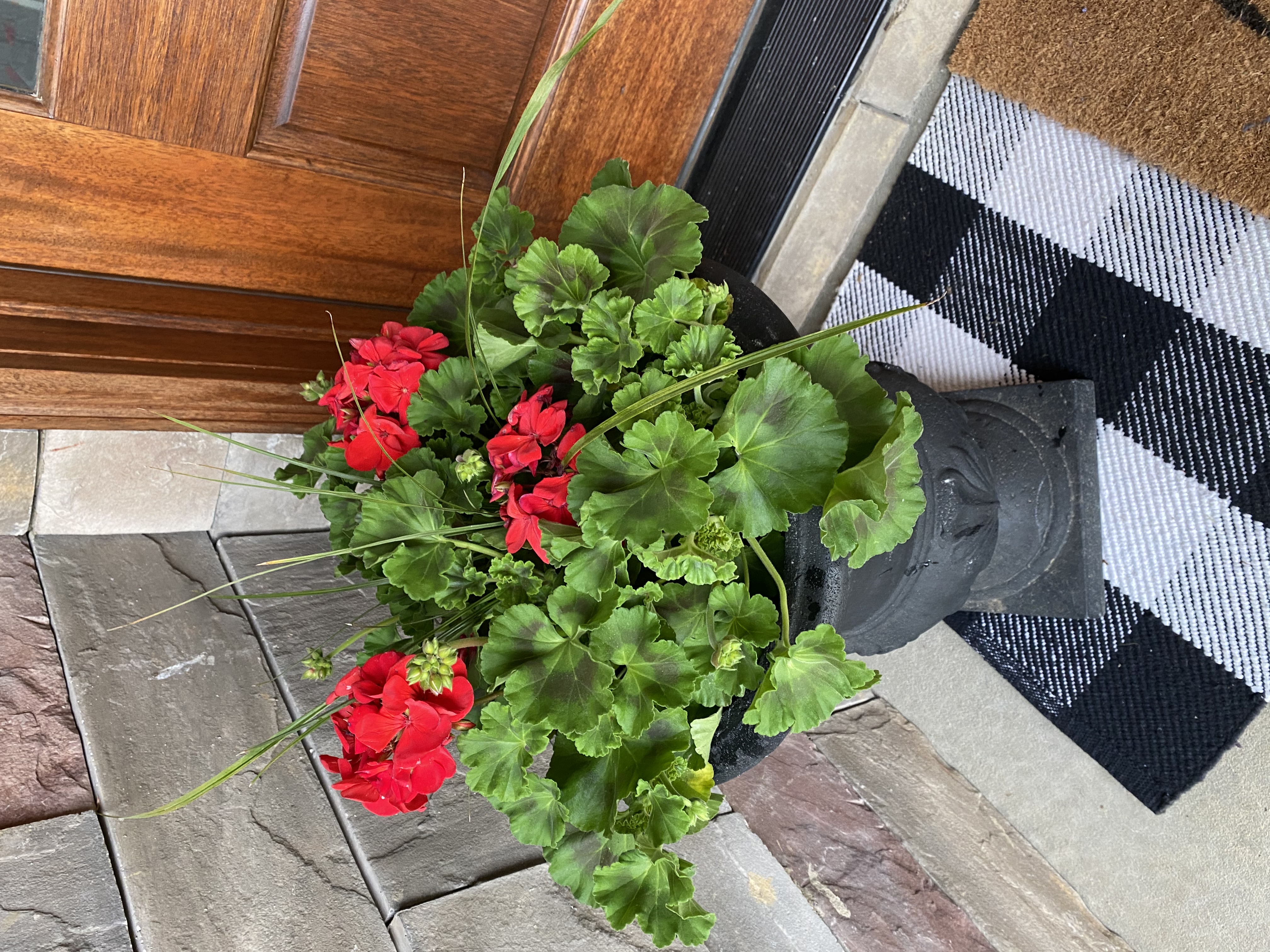 4. LAYERED DOOR MAT
This look has been around for a while, but it's a classic and I still love it. I purchased 2 of these buffalo check rugs to fill the horizontal space at Hobby Lobby (not sure if they are still there because this purchased was made 2 years ago) Here is a similar one I found for you. I layered these rugs with this whimsical "Yay You're Here" doormat because I thought it was adorable. My guests love it too!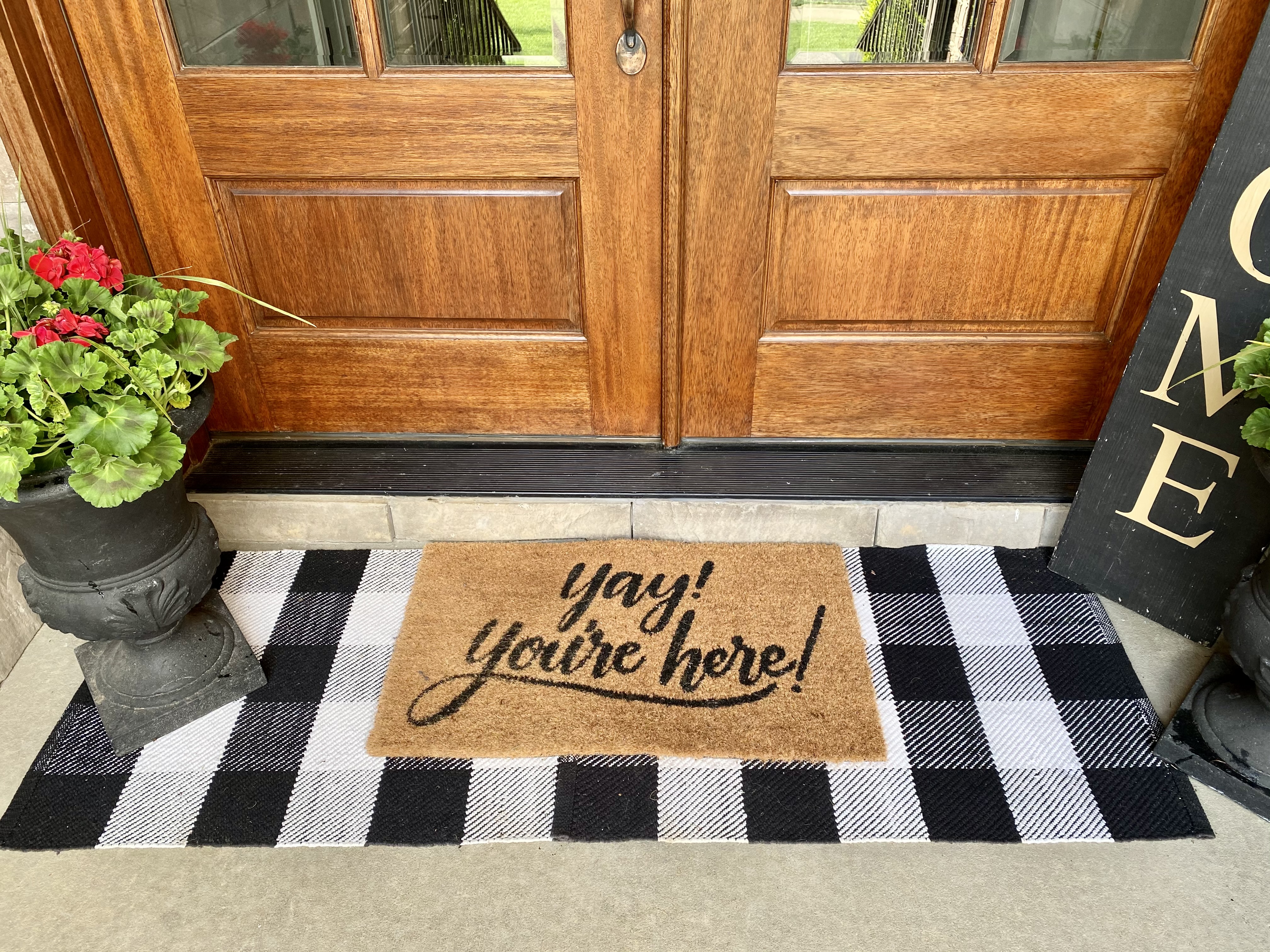 5. THE WELCOME PORCH SIGN
Next up - OUR "WELCOME" PORCH SIGN. I found an old board from a construction site, painted it black and applied the vinyl - super easy and inexpensive way to add a little "WELCOME" to your space. I like to add a little ribbon on top to tie in with my wreaths, or sometimes I just leave the ribbon off - it's just a fun way to add a little extra something.
If you'd like to create your own Front Porch welcome sign, here is the recipe:
Here is what you need:
1. Long board (size of choice)
2. Paint color of Choice
3. Order this vinyl Welcome sign in your color of Choice - be sure it will fit on the board size that you choose. We chose a 72" x 11" board and the Size B Welcome vinyl in Blanched Almond.
4. Any embellishments or accessories Like ribbon, etc. you'd like to add to the board.
Instructions.
Clean the board and paint to desired color.
Wait 72 hours before applying the vinyl or until paint is completely dry (the vinyl will not adhere to paint that is not completely dry).
Apply the Welcome Vinyl following the application instructions included.
Embellish the board with ribbon or other accents you'd like to add.

Lean the Porch board by your front door and enjoy!