Gabrielle Grooters on Jun 2nd 2020
Summer is one of my favorite times of year! When I think of summer, I have memories of the lake, the 4th of July, barbecues, fireworks, apple pies and all things patriotic. Summer for my family is about sharing our American Pride and I love decorating with all things red, white, and blue!
If you love a Red, White, and Blue summer, keep reading because I've got some tips that will make it easy to give your own porch a quick Patriotic refresh!
1. Let's talk flowers! Flowers are an inexpensive way to add cheer and beauty with little expense. I like to add an American Flag at the center of my arrangements to give height and create another layer of red, white and blue perfection.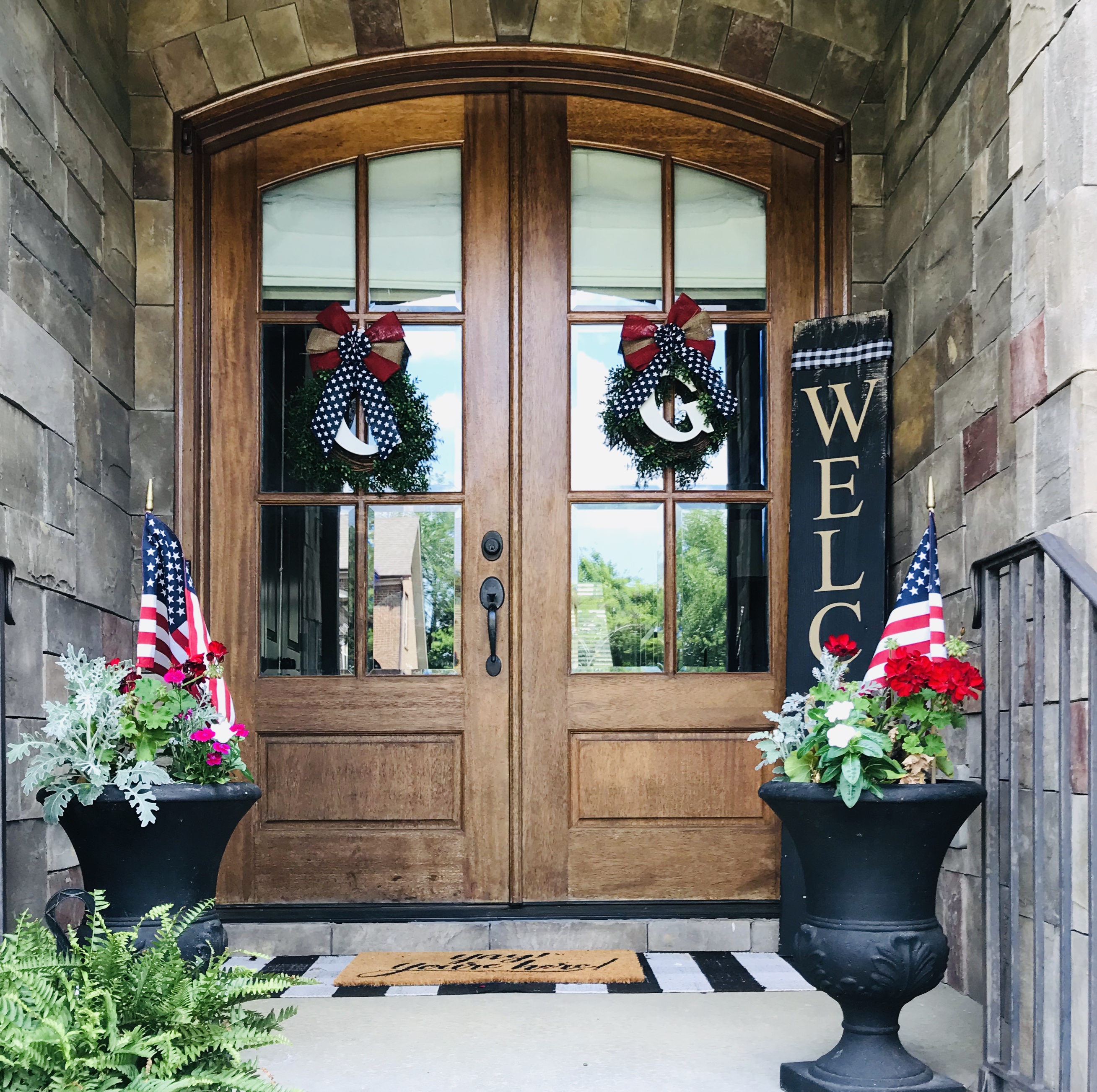 2. The Table Setting! A beautifully set table can make an ordinary meal into a treasured opportunity to show extra love to your family or guests who join you in fellowship. Here are my tips for a Patriotic Table setting.
Create a combination of Texture, Pattern, and Bold color. These 3 elements will win the day every time. I chose a textured woven place-mat, with a white plate. Next, I layered a beautiful blue patterned plate coupled with a bold red napkin. For the final touch, I added one of my favorite table favors – Simply Said hexagon coasters. You can personalize these and they make such a cute gift letting your guests know you put extra thought and time into making them feel special.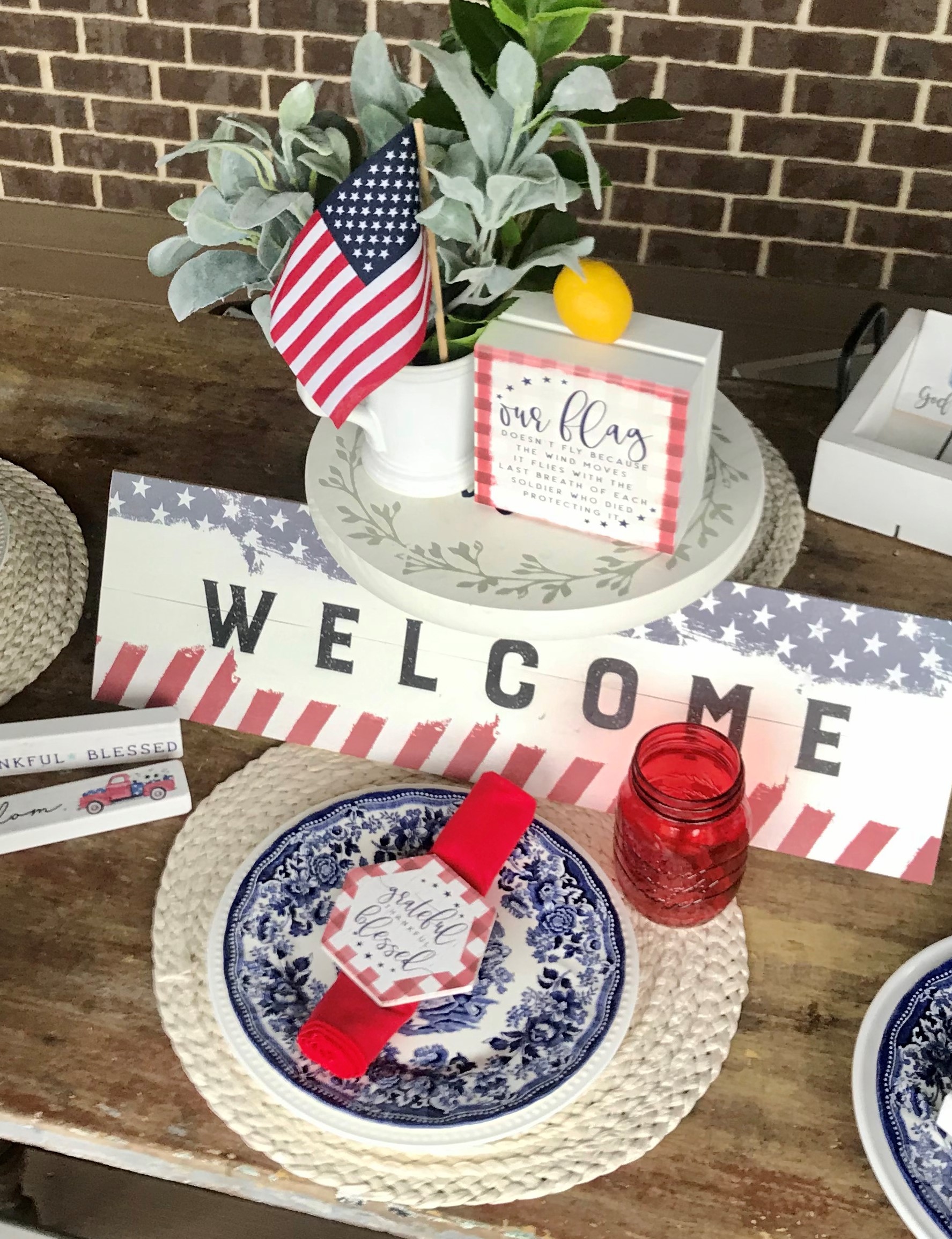 If you want a more casual setting, use a festive napkin and a simple white plate. Make it pop with Simply Said's Patriotic Talking Sticks as a special table favor for your guests.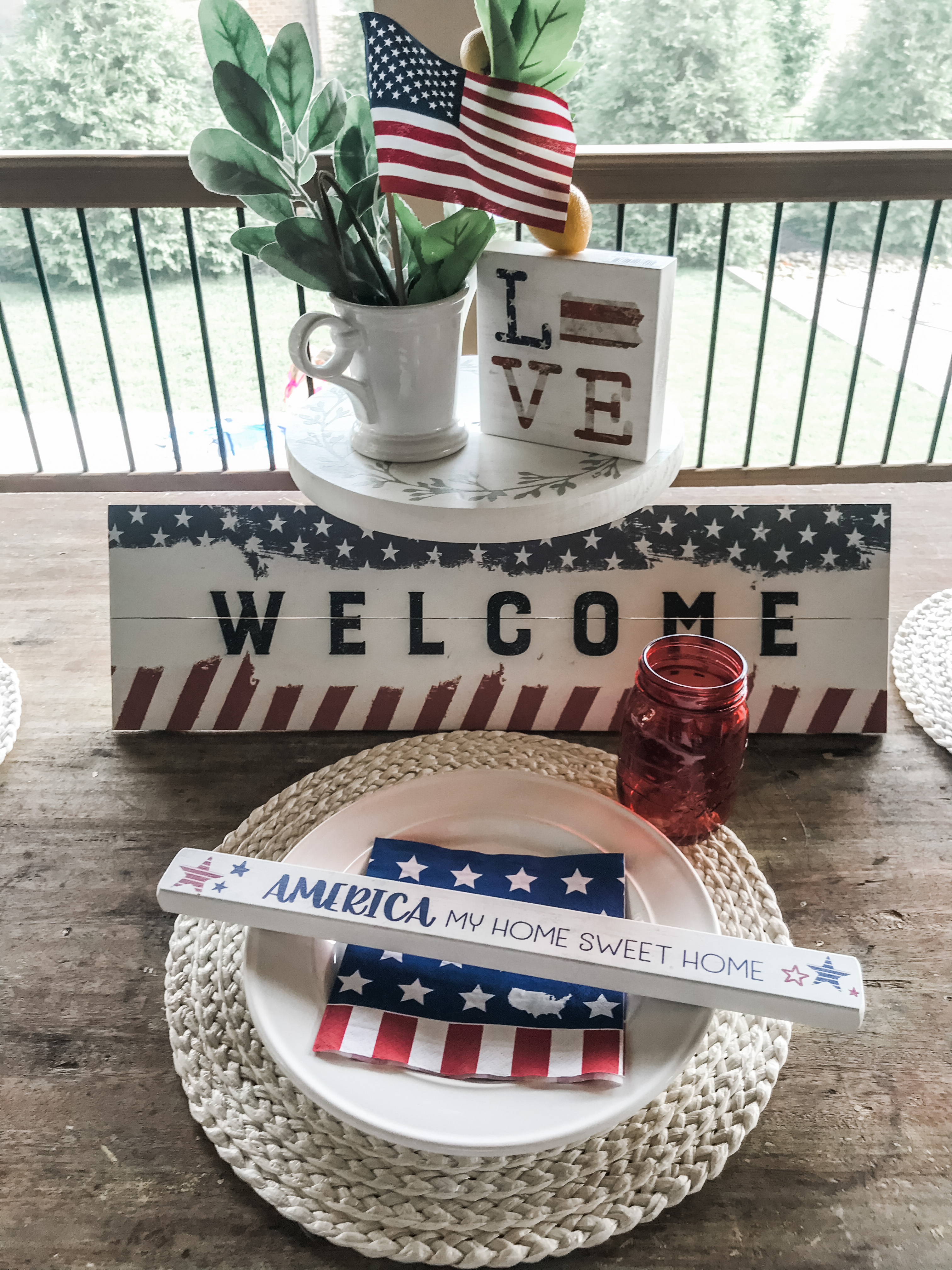 3. Simply Said Décor. I love decorating with Simply Said décor because of the messages on each piece they create. This Small Talk Square for instance, shares such a meaningful statement about "Our Flag".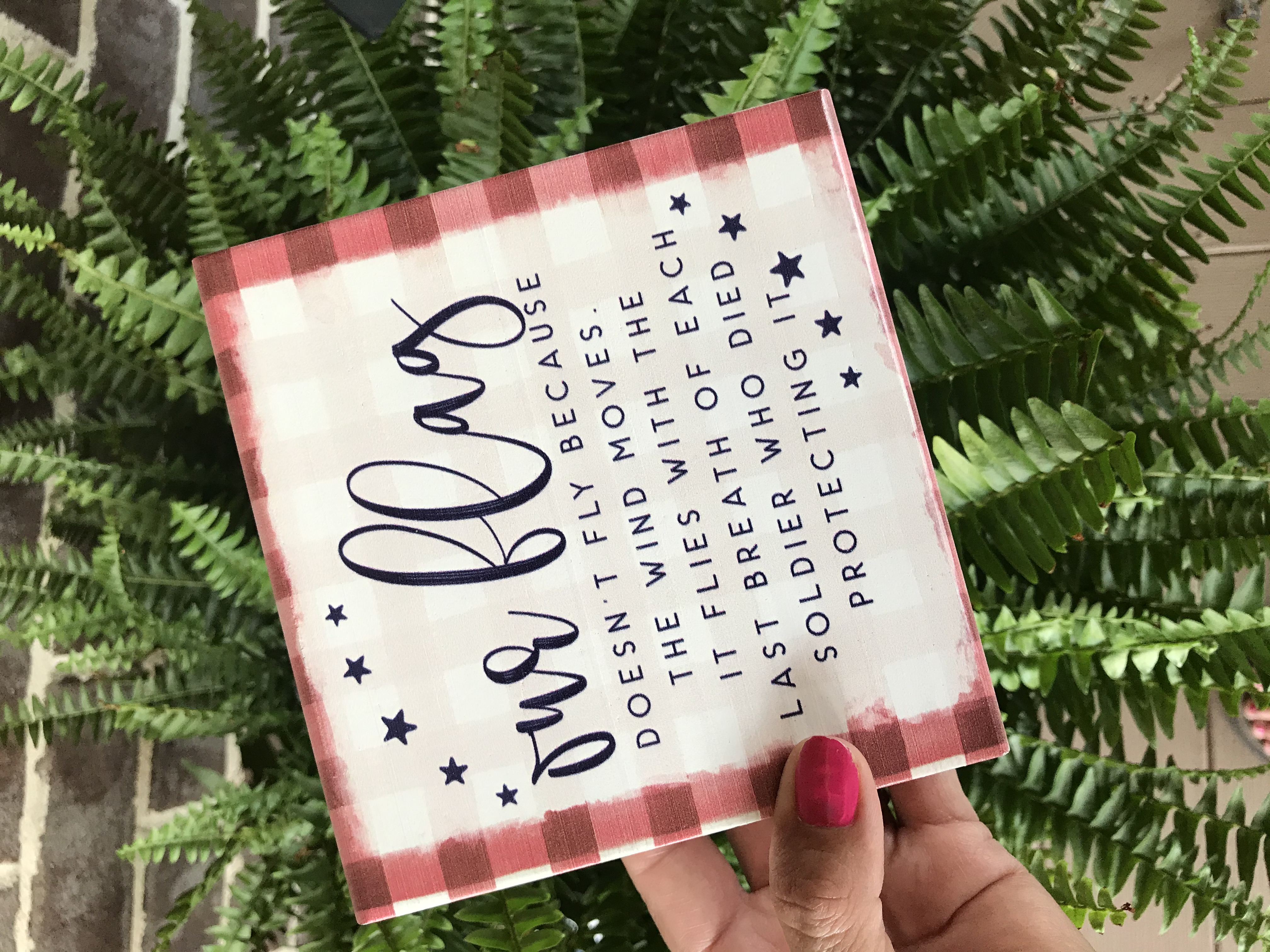 4. Pillows: I've said it before and I'll say it again, the easiest way to add color and refresh any space is with vibrant bold pillows. These red pillows pack a big punch and are my favorites. The best part, I bring them out during Christmas time as well!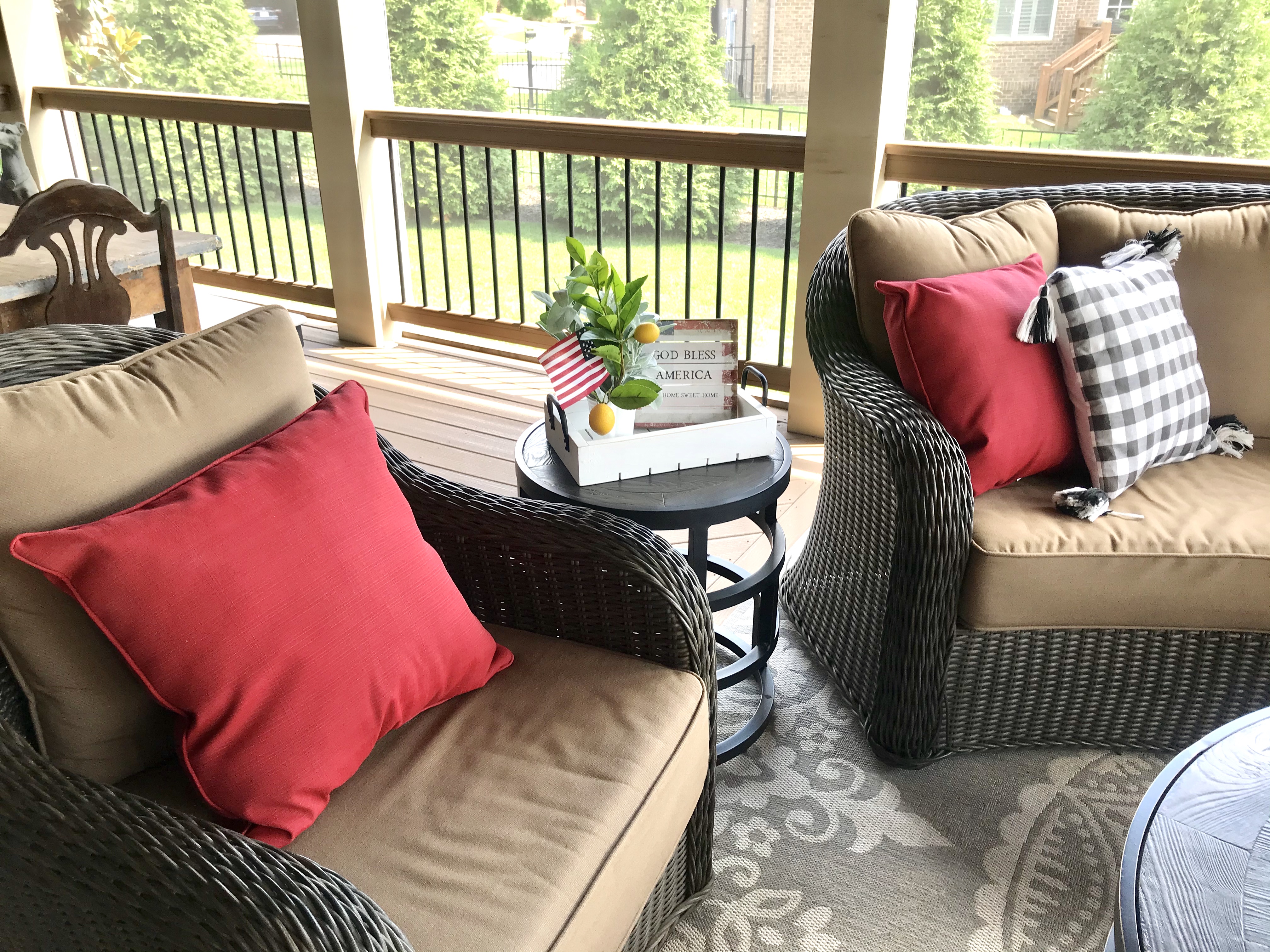 5. The Simply Said White Tray is one of my top recommendations for decorating essentials. It's the little things that can make a big impact. A bottle of wine, a few glasses, Simply Said coasters and a floral arrangement will make you look like the "hostess with the mostest" at your next gathering.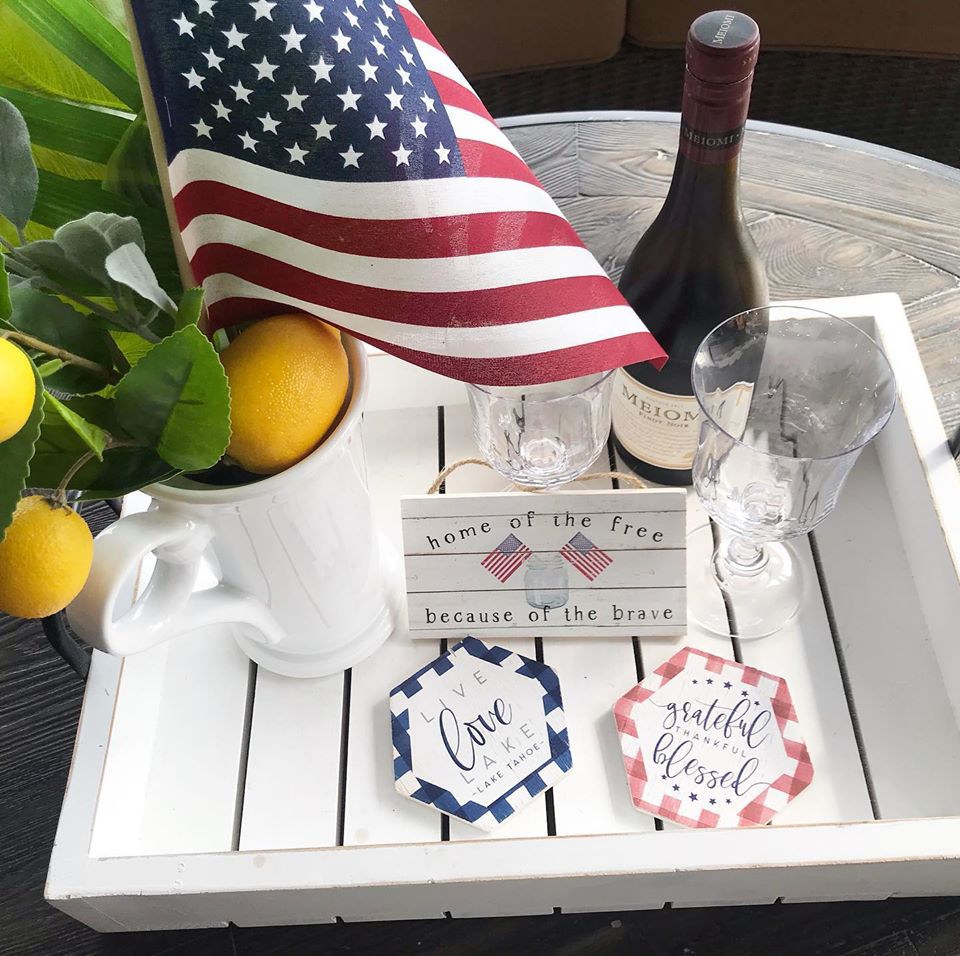 Well there you have it! I hope you've been inspired to give your porch a little refresh this Summer and that you can use these tips to help you along the way.
Happy Summer and Happy Decorating!