Gabrielle Grooters on Mar 10th 2021
Happy Soon to be Spring Friends!
With all that is happening in our world today, we hope we can offer a little bit of inspiration to support you in making your home a space you love.
WE ARE SO EXCITED to invite you into our home for this year's Spring Home Tour. Sit back, relax and explore all of the ways you can inspire your space with Spring vignettes friendly for every budget.
LET'S START WITH THE FAMILY ROOM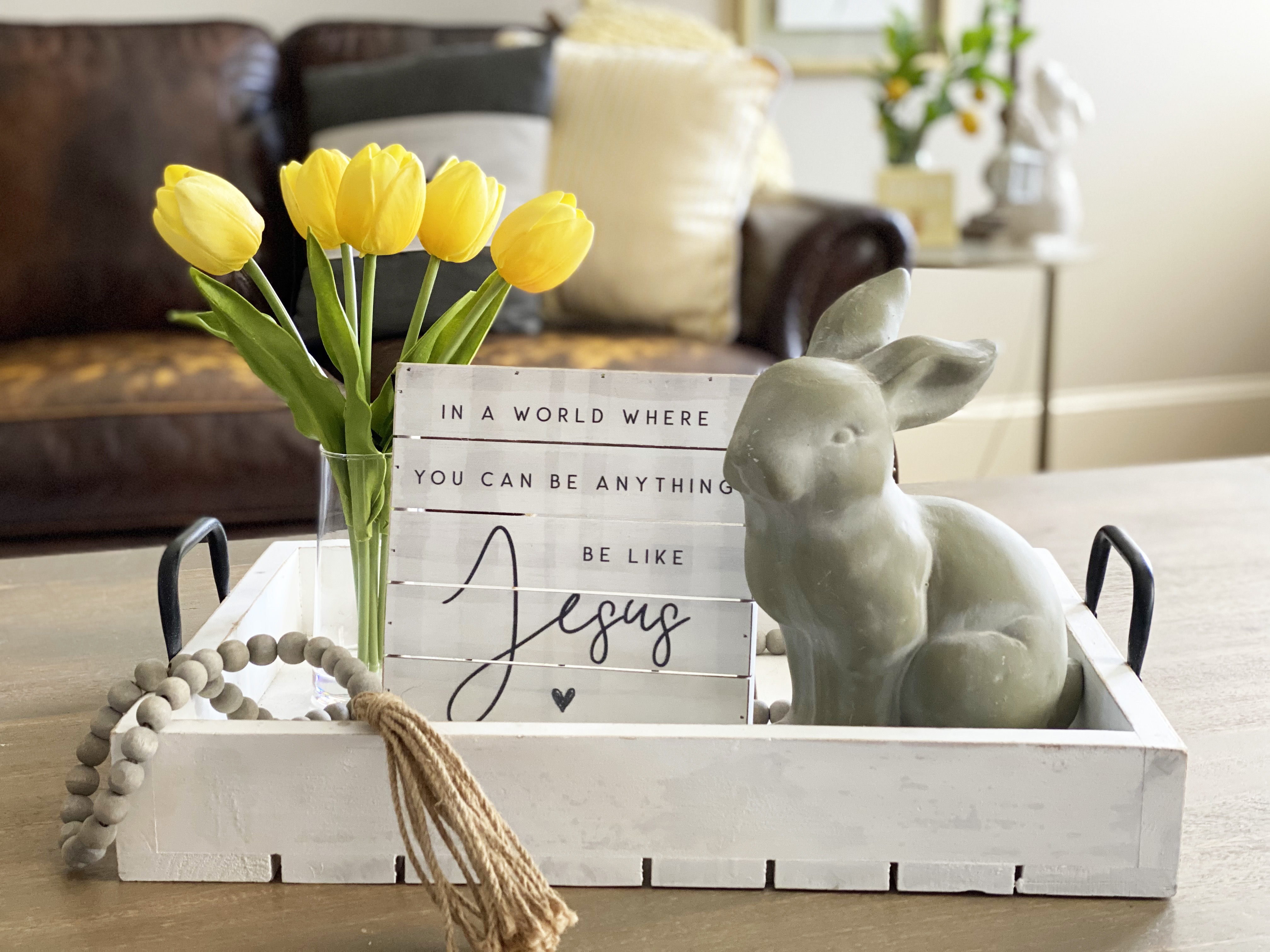 Adding a pop of color, a significant piece of décor, new pillows, throws, and Spring florals are all ways you can add new life into your home for Spring!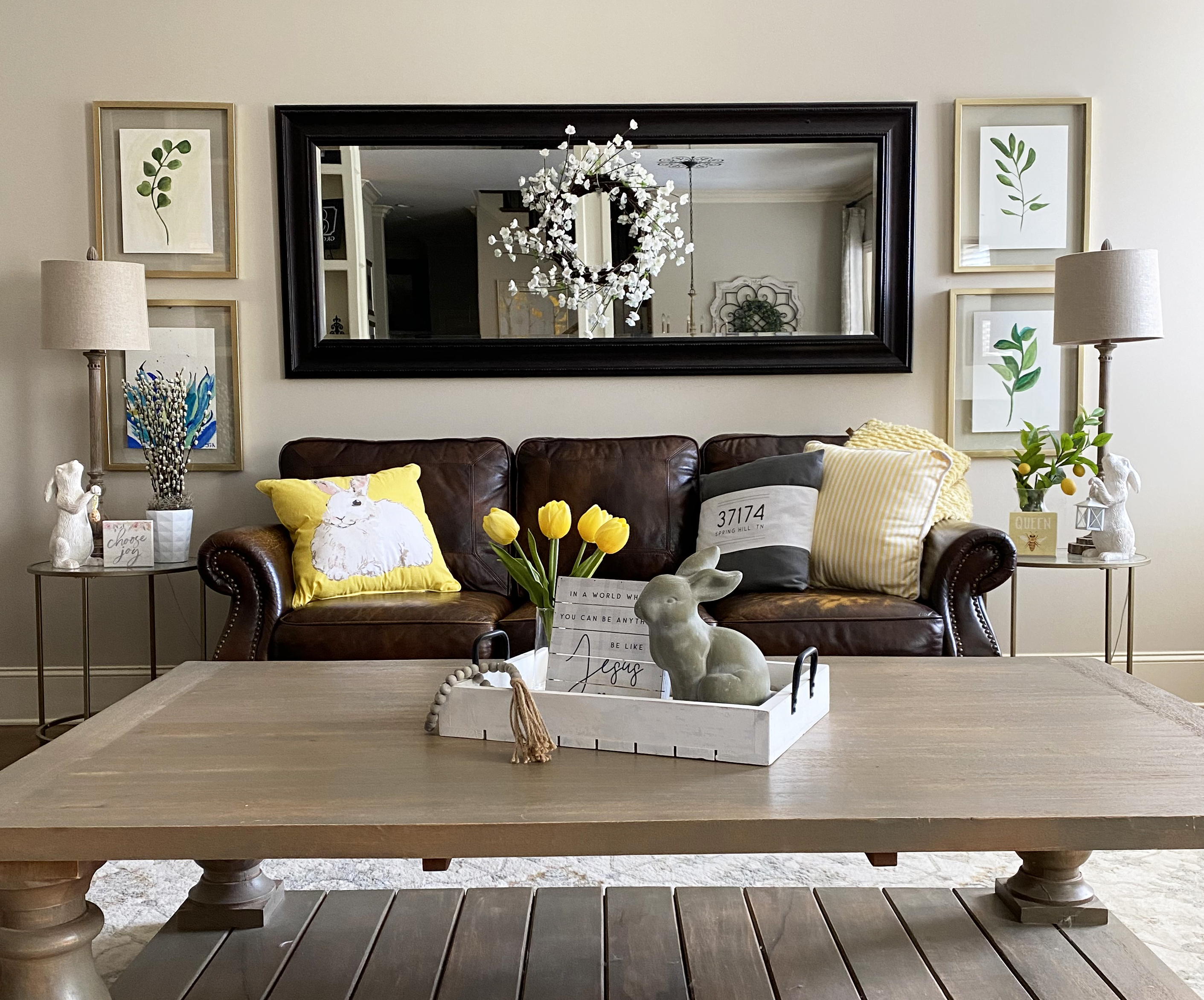 THE RECIPE:
I change out wreaths for every season in this space. I have a wreath on my mirror; however you could place a wreath on a stand by your fireplace, on an end table or tablescape. This is a fabulous, inexpensive way to add texture, color and softness to your space.
One of the most effective ways to transform a space from season to season is with throws and pillows. I'm still loving all of the ways I can use Pantone's color of the year "Illuminating" in my space. I just think Yellow makes life happy and we all need a little of that right now.
Of course no room would be complete without a few Simply Said Designs to make it personalized. Check out the links here:

Simply Said Rustic Tray, Jesus Perfect Pallet Petite, Personalized Pillow Hug, Queen Bee Small Talk Square,

Choose Joy Small Talk Square.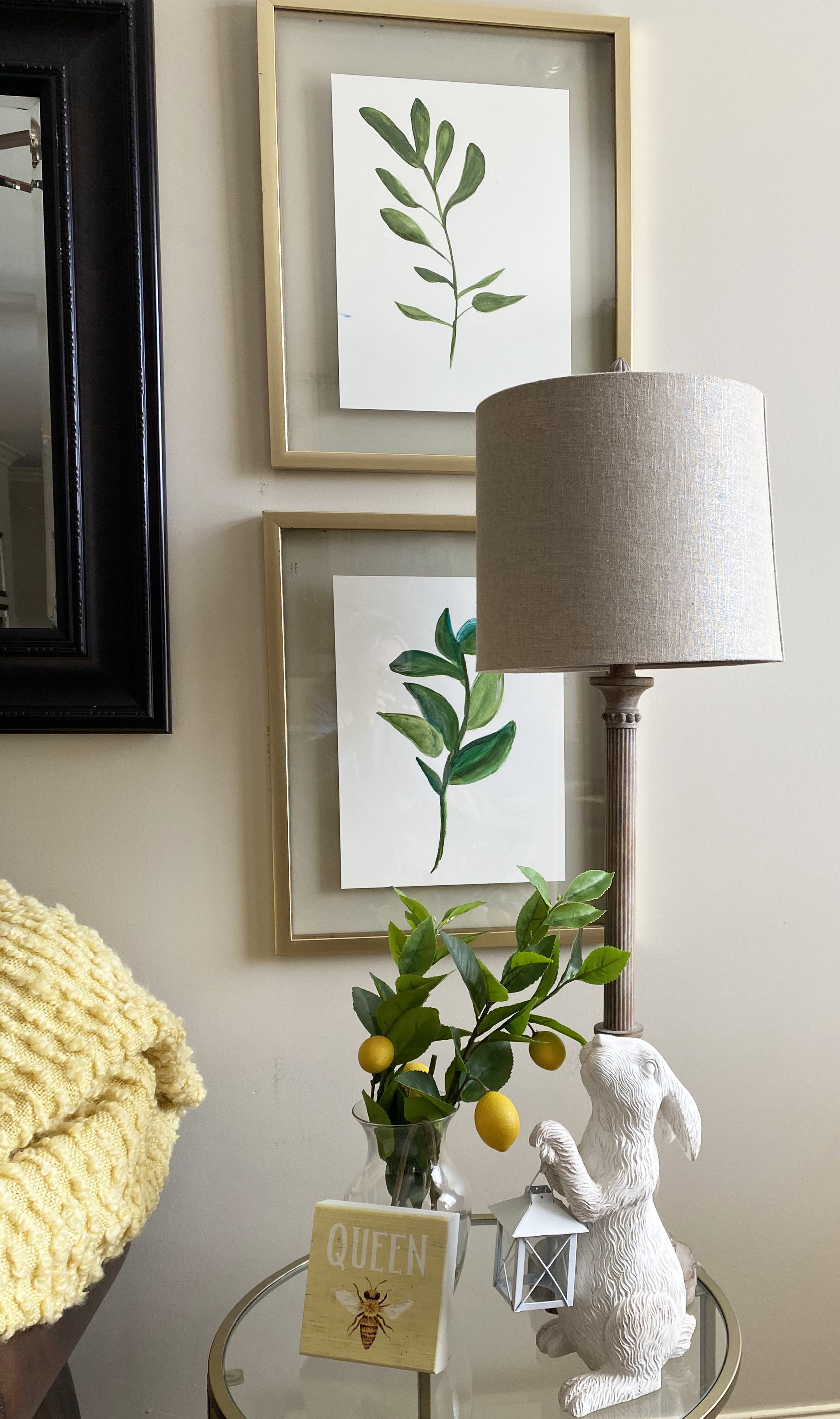 *PS: I'm including a photo of the space from last year. below You'll notice we did some upgrades (larger coffee table, framed art, etc.) Would love to hear which one you like better. I personally love both spaces depending on what mood I'm in :)

The Design above the mirror can be found HERE. I like to keep things neutral, choosing colors like white sand and gray hues so when I do add pops of color with florals, throws, etc., it creates an unexpected and delightful change.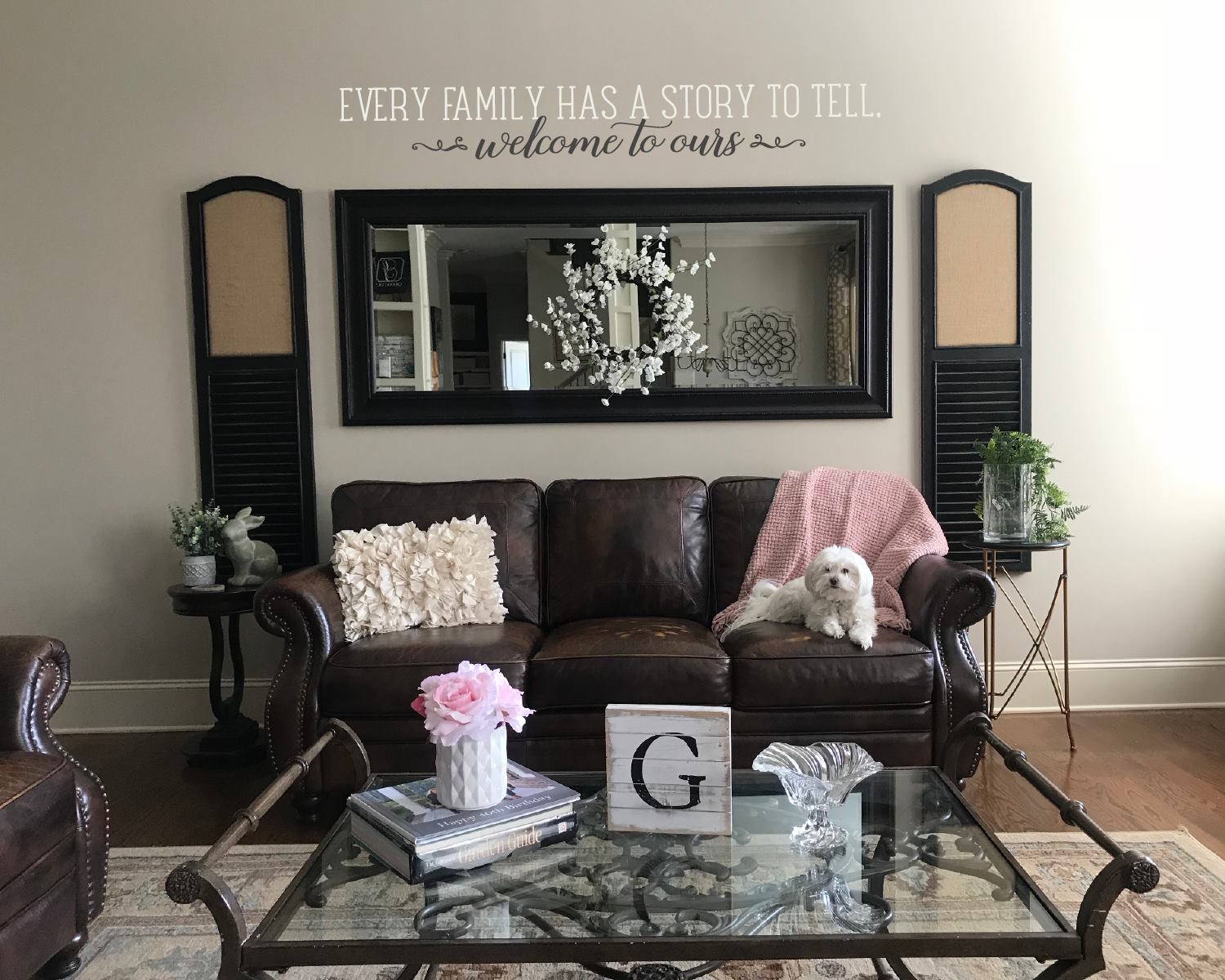 SITTING AREAS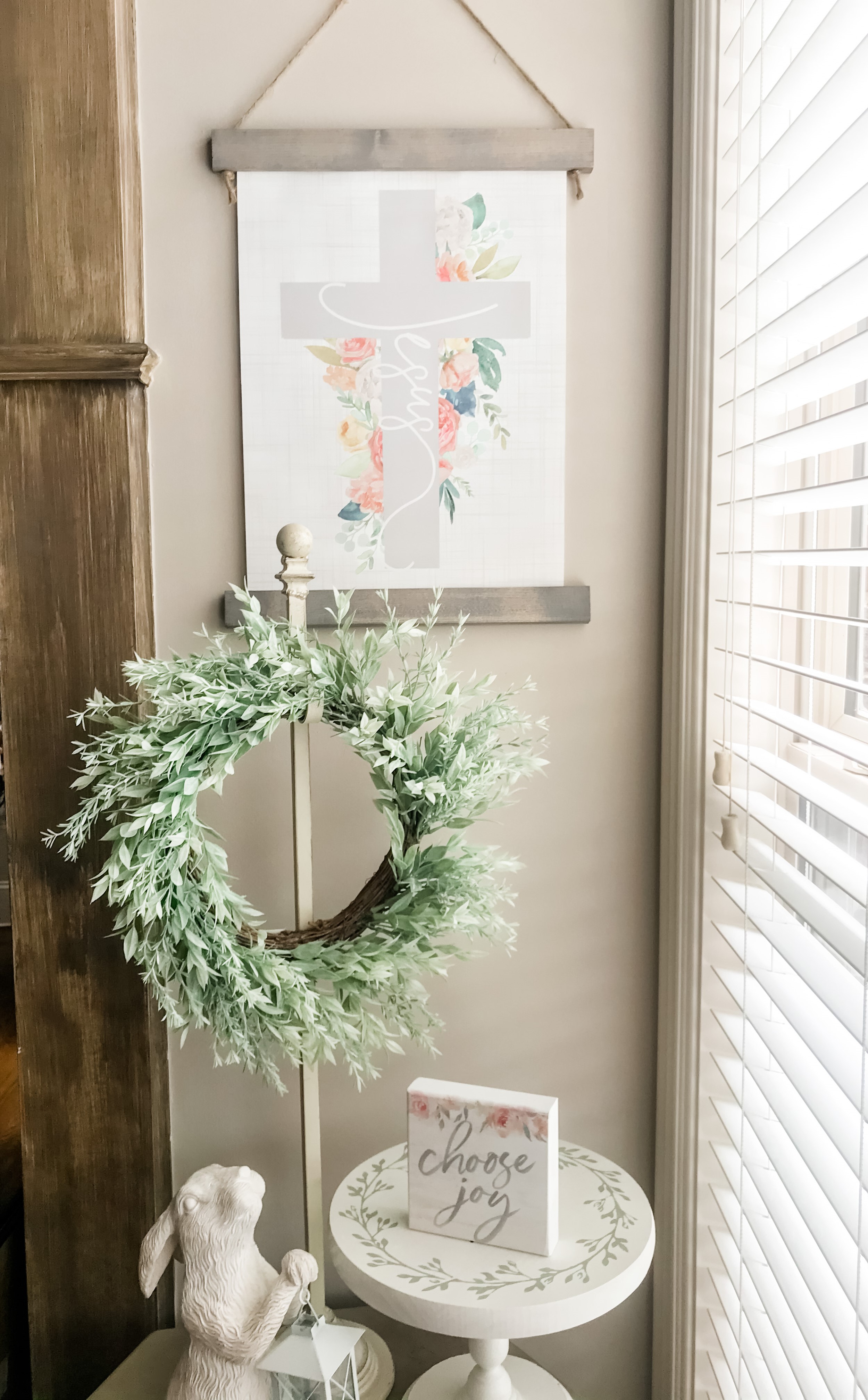 THE RECIPE:
If you have a special space that needs a little extra touch, consider our beautiful Hanging Canvases. Light enough to hang anywhere with many designs to pick from that will help you inspire your space. I chose this Hanging Canvas to help celebrate Easter. The wreath, Easter Bunny and Choose Joy Small Talk all add the special feels that only Spring can bring.
THE BOOKSHELF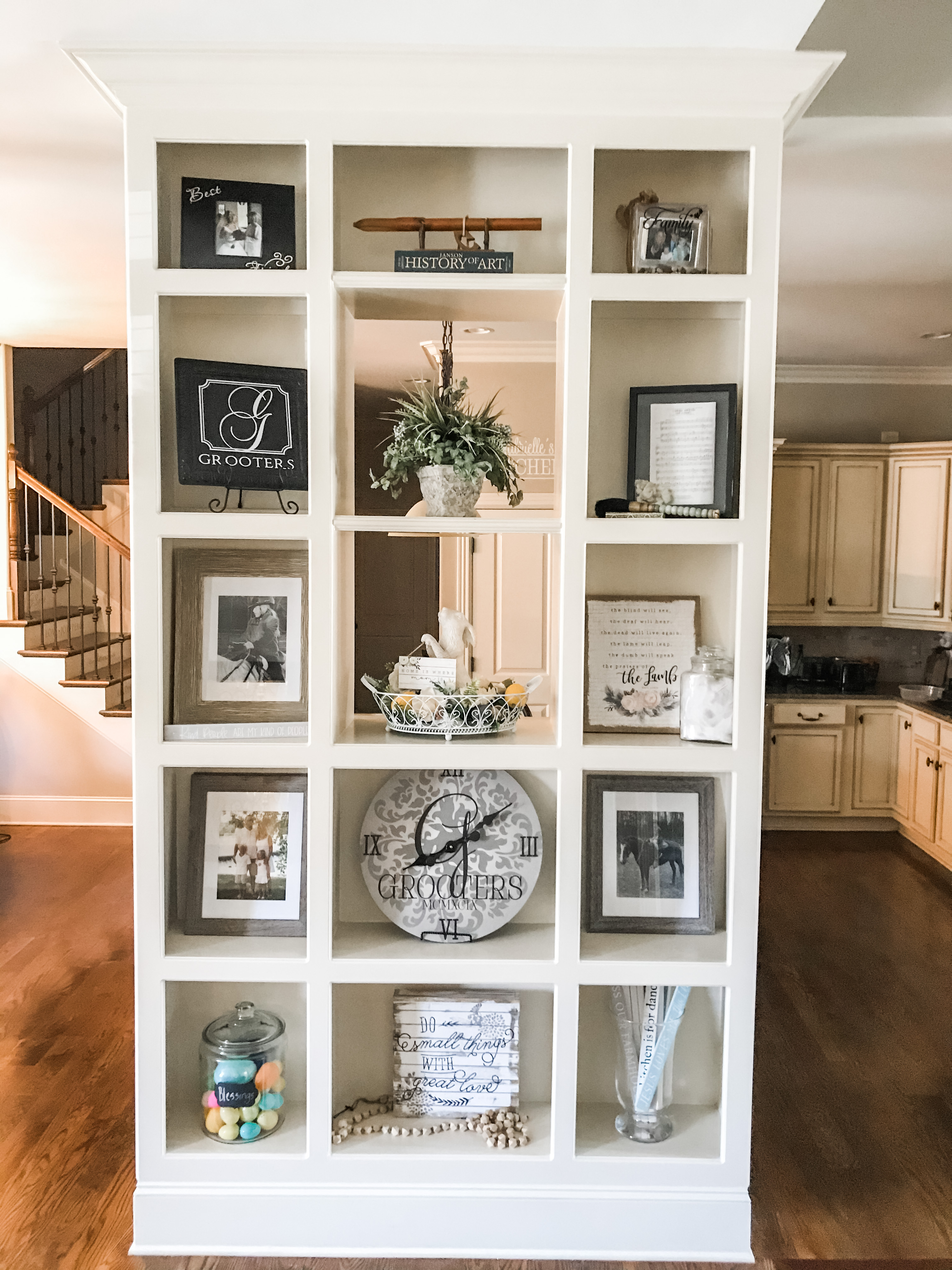 THE RECIPE:
How many of you have felt daunted by styling your bookshelf for the changing seasons? Here are some ideas to spark your creativity. From Easter egg filled glass Jars to beautiful family photos and your favorite books - we hope these ideas help you unleash your Spring creativity.
THE BEDROOM
Simple and elegant is what I was going for here. A blank pallet is a great place to add pops of color with pillows, florals and of course our beautiful Simply Said Rustic Tray with our I Love You Most Perfect Pallet Petite.
If you love the Design above the bed, click on photo for link.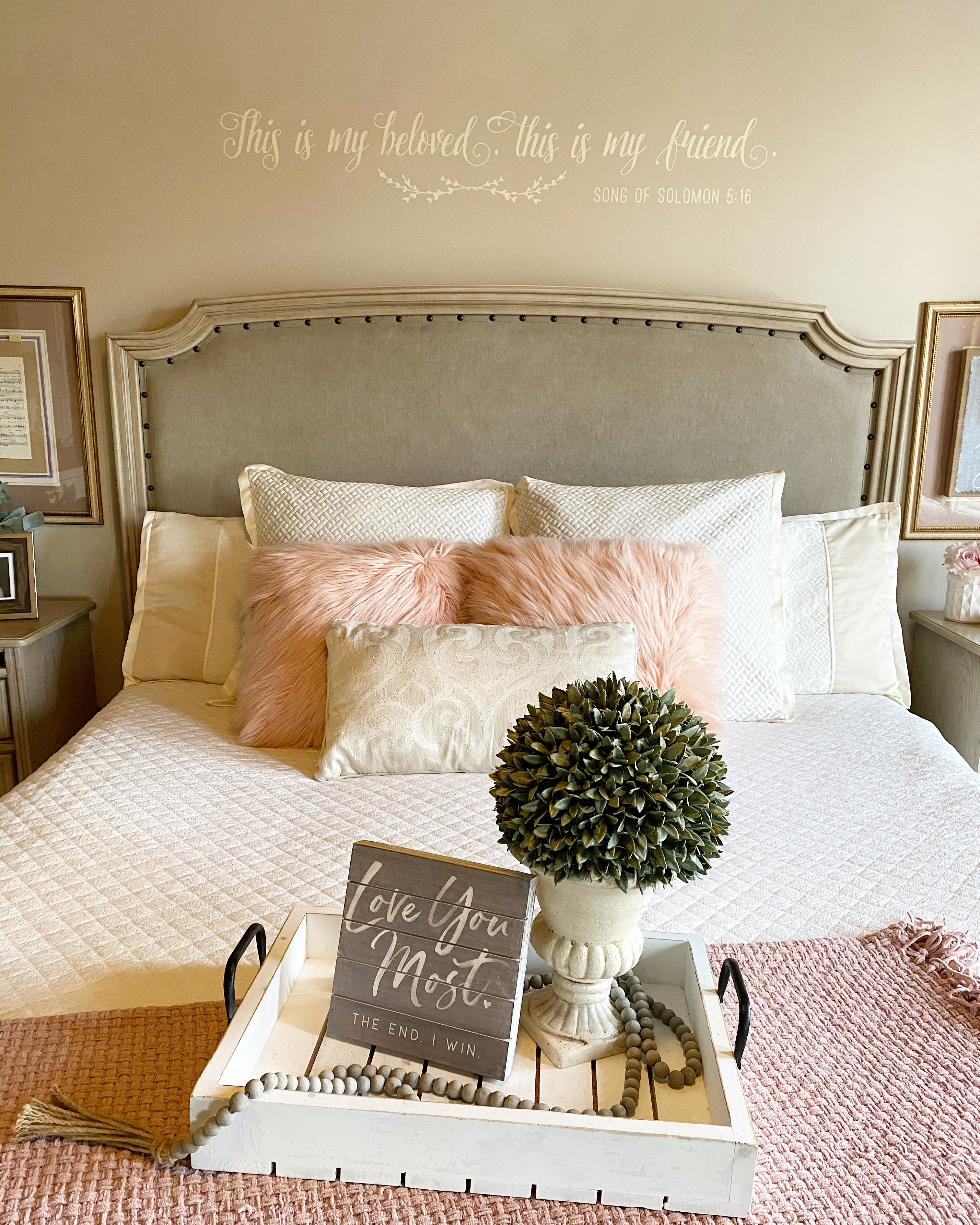 THE POWDER ROOM
Don't forget to neglect the spaces thare are used by everyone - specifically the Powder Room. Adding pops of color with plants and some sweet decor to get a special message across will add some giggles to your space. Click here to check out our "Wash Your Hands" Rustic Framed Art."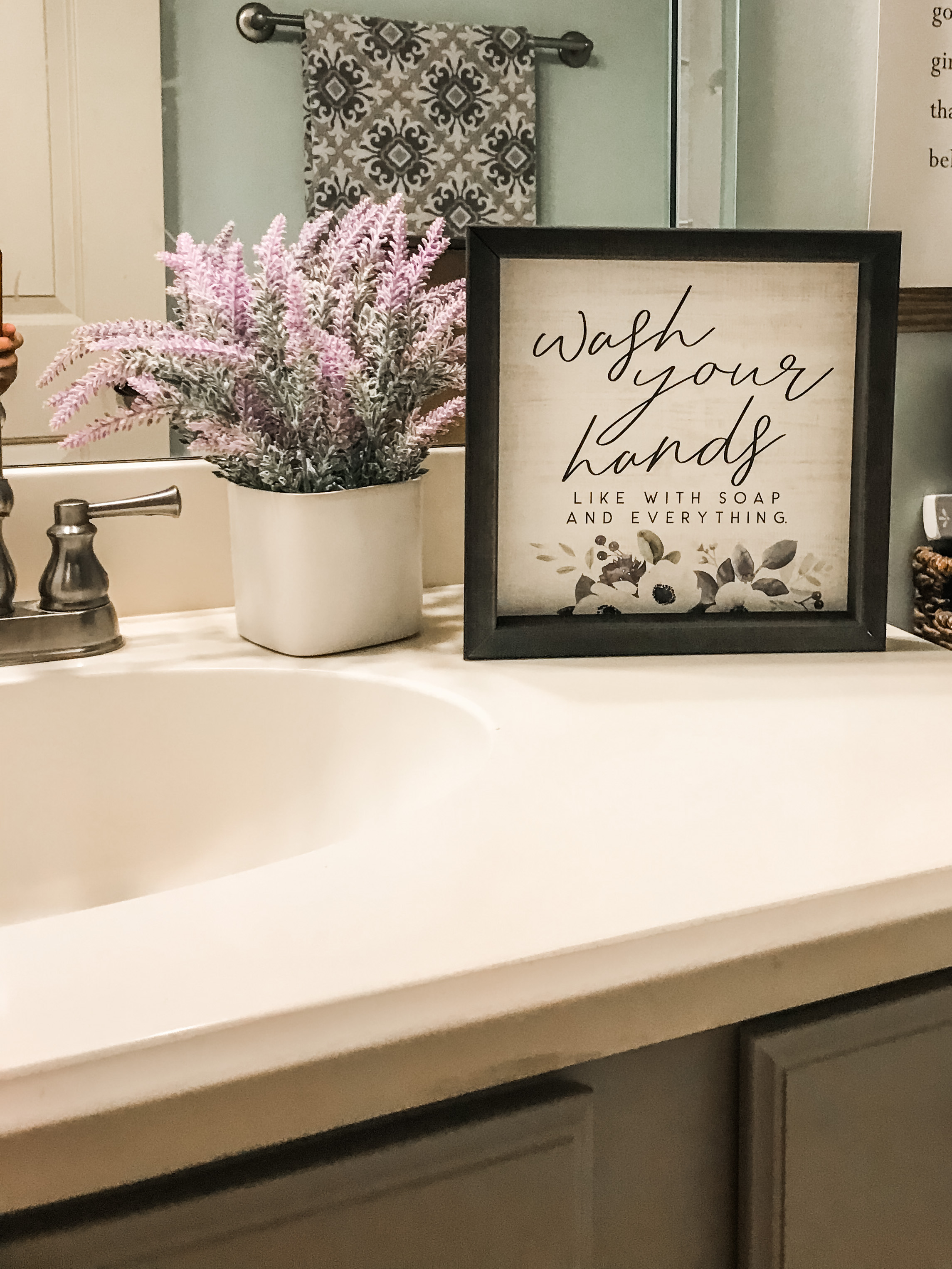 THE TABLE SETTING
A fun way to make family dinners more special are with a beautiful table setting and a special table favor. Our favorite Easter Table Favors are our Talking Sticks. Check out our Talking Stick optionsby clicking here.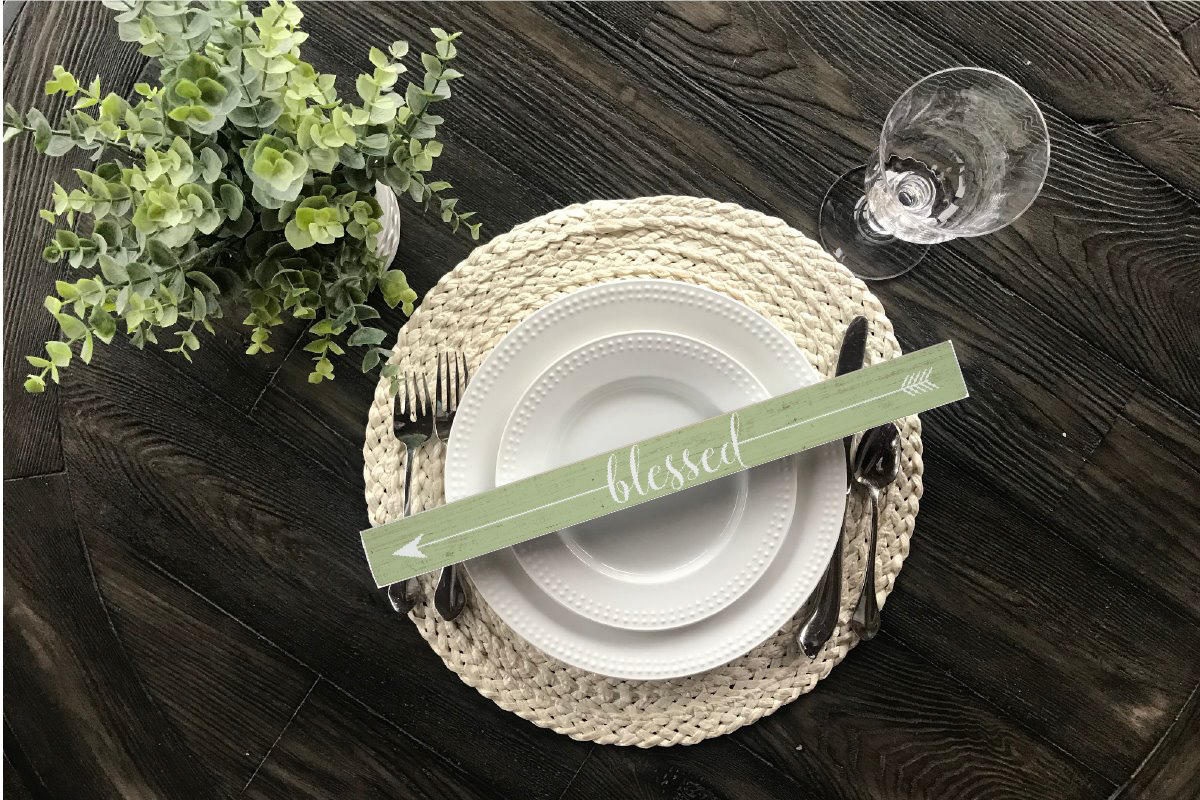 THE BACK PORCH
If you have a back yard or porch entertaining space, it's always fun to add festive décor to make it come alive. Here's an idea to inspire you.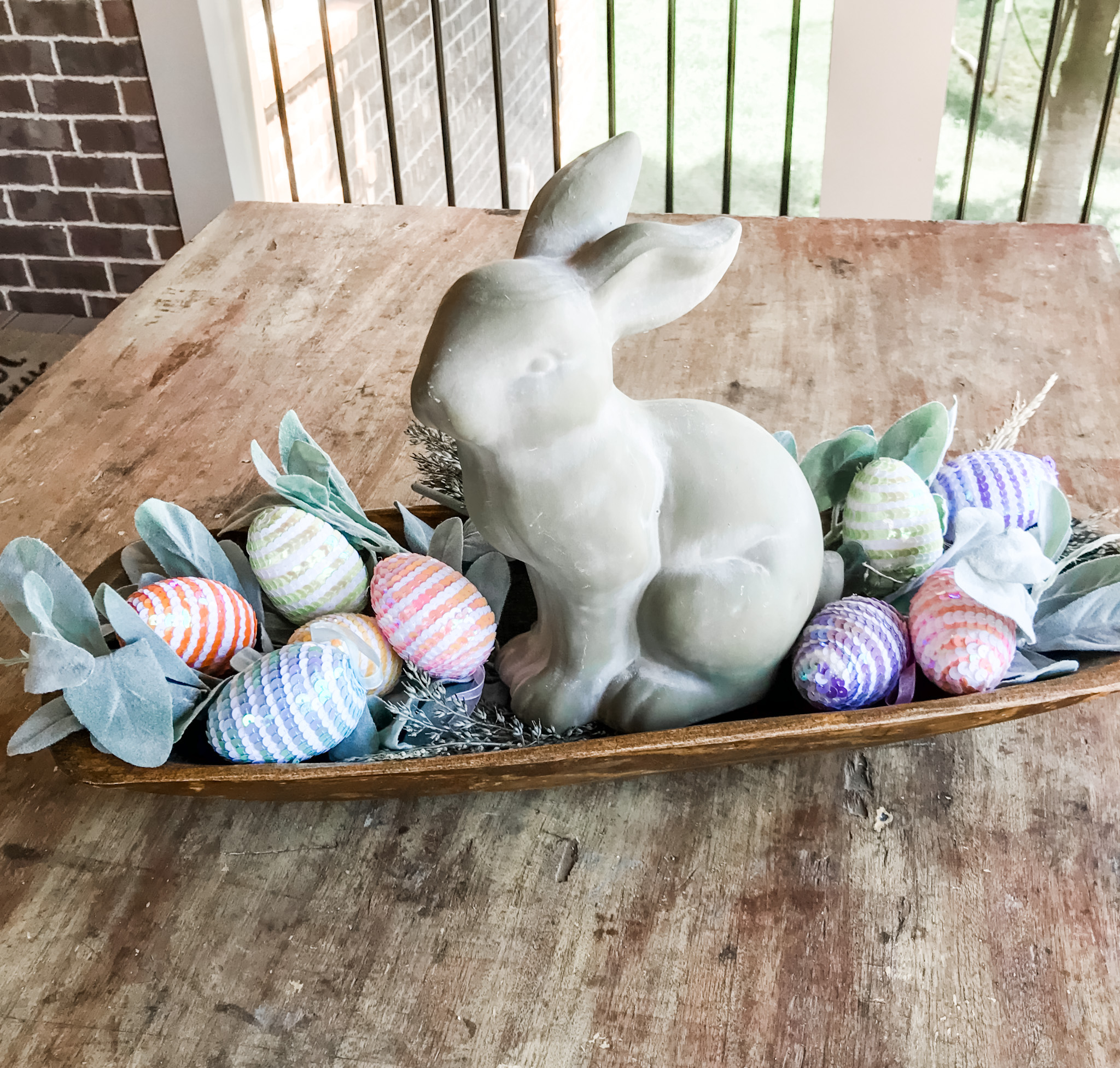 Recipe:
Simply Said Rustic Dough Bowl filled with your favorite greenery, Easter eggs and a cute little Easter bunny will have your outdoor space hoppin' in no time. Click on image to shop this look.
SHOP EASTER AND SPRING!
To help you prepare for Easter we have put together our Top 8 Easter Decor Picks for 2021. Click the image below to shop these darling Easter Signs. For more eye candy and decorating ideas, be sure to follow us on Instagram!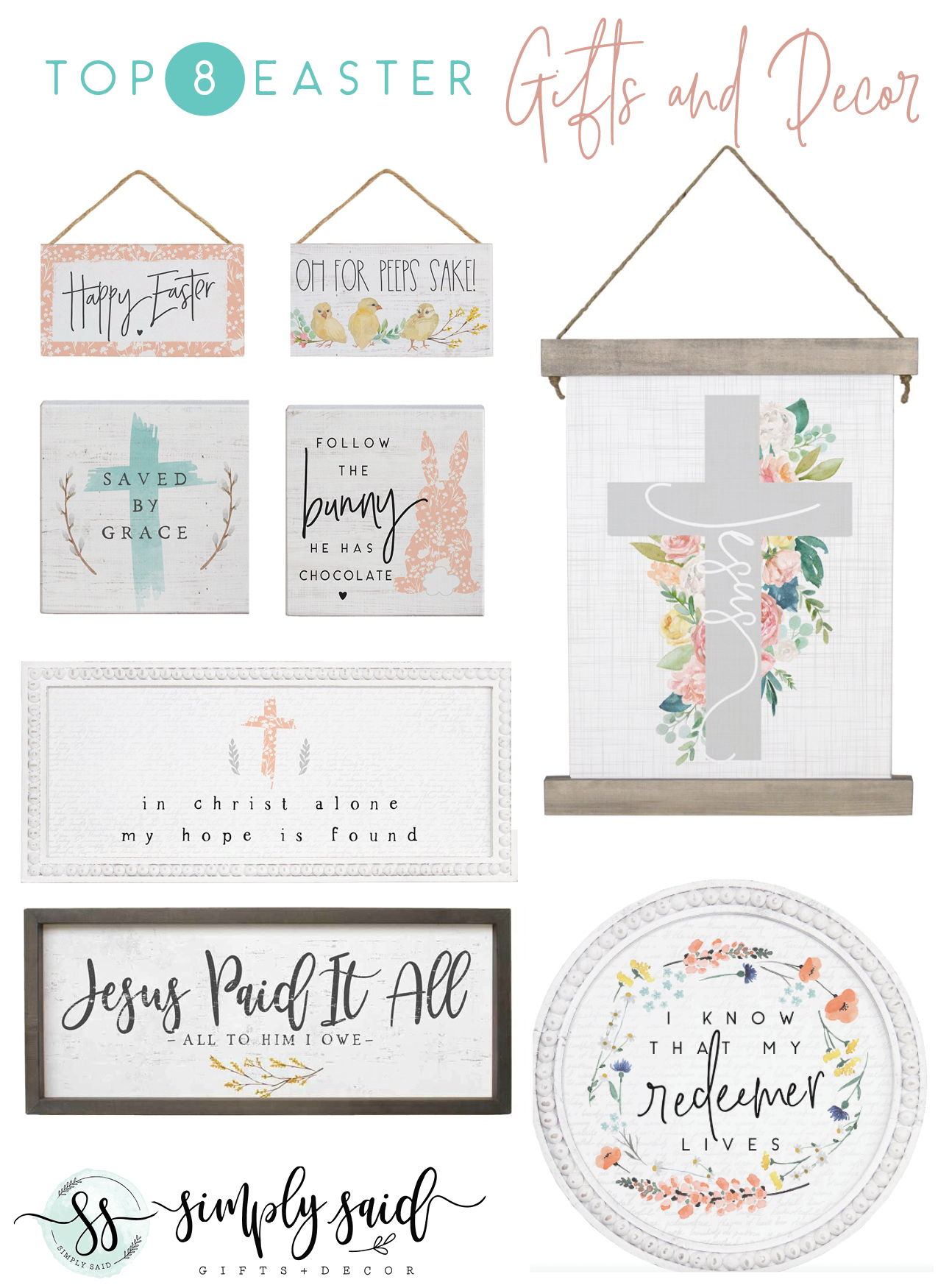 We hope these ideas and a little touch of Simply Said will inspire your Spring!